Wicket Pro – Cricket 11mm. At Lifestyle Lawns, we offer an excellent high-quality cricket wicket surface that is suitable for everyone from competition clubs, schools to kiwi backyards.
Wicket Pro has high-quality speed, bounce, slide and grip characteristics, ensuring a fair and consistent game every time.
Lifestyle Lawns can supply the material for a DIY install or manage the preparation and construction concrete base, ensuring that your entire setup is of the highest quality.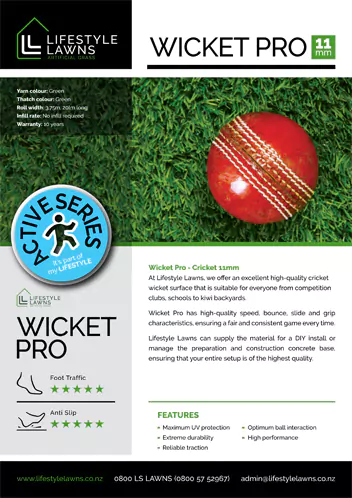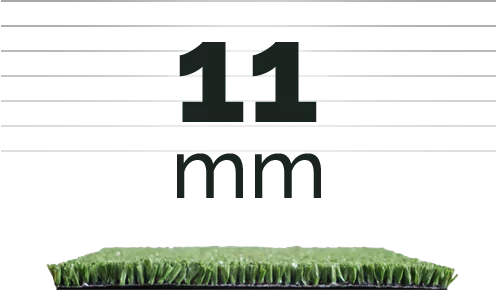 Pile Height: 11mm
Yarn Colour: Green
Thatch Colour: Green
Roll Size: 3m wide x 20m
Infill Rate: No Infill Required
10 Year Warranty
Order your sample here...



THE TOUGHEST ARTIFICIAL GRASS


NO PROBLEMS WITH OUR GRIP