ARTIFICIAL GRASS FOR DOGS
Let your furry friend play, with artificial grass every day!
Being a dog parent is an awesome adventure! Playing fetch, teaching them tricks and learning to communicate with them is fun, but thinking about the mess can be stressful. Having a fake grass area for dogs can lessen the stress. Your dog will really dig it (not literally!) and you won't have to maintain your playpen!
What we love about astro turf for dogs is, it's more durable than natural grass, it drains well and there's no dirt!
There will be days when a natural yard is off limits to you and your dog because of chemicals applied on your natural grass. Our fake grass for dogs doesn't need any pesticides or weedkillers to be maintained. Our artificial grass is made from non-toxic materials so neither of you will be exposed to poison.
Introducing RUFF, a turf designed specifically for your furry friends.
At Lifestyle Lawns, we love dogs, and we want the best for your best friend! That's why we've added Lifestyle RUFF to our Future Series, which is perfect for use in a fake grass area for dogs. Our Future Series has been designed for the present, and the future. RUFF was created as a fully recyclable artificial grass for dogs, it's incredibly durable, and of course, it's beautiful and soft. 
RUFF has the added benefit of being designed specifically for your furry canine friends. Engineered to allow urine to flow freely through the backing, and to be gentle on paws, without compromising on looks – so your pets will love RUFF fake grass for dogs just as much as you!  
As a dog owner, you want to keep your dogs safe and comfortable, but that doesn't mean you have to compromise on looks or practicality. We've covered some of the basics of choosing and maintaining artificial grass in previous blogs already, but if you're unsure if artificial grass is a safe choice for you and your furry friends, let us put your mind at ease.
of our Artificial Grass for Dogs GREEN GRASS
Your grass will always look green, no more yellow patches and bare spots! DRAINAGE
We've added twice as many drainage holes to all our backings to combat drainage issues. COOLTOUCH™
& ANTIBACTERIAL. We have added these important features to our LEISURE Series to ensure our pets are as comfortable and safe. The only pet-friendly turf infill that combats odours while maintaining longevity and cleanliness in backyard, playground, and park applications. Our recycled infill is more permeable than sand, therefore drains quicker and helps prevent bacteria growth. CONTROLS ODOURS
100% safe, environmentally friendly, our odour absorbing and neutralising infill is added to each pet installation, reducing the odours caused by the ammonia in pet waste. NO MUD
No matter the weather, artificial grass for dogs keeps the dirt and mud off those paws!
Check out how our clients changed their space with artificial grass for dogs.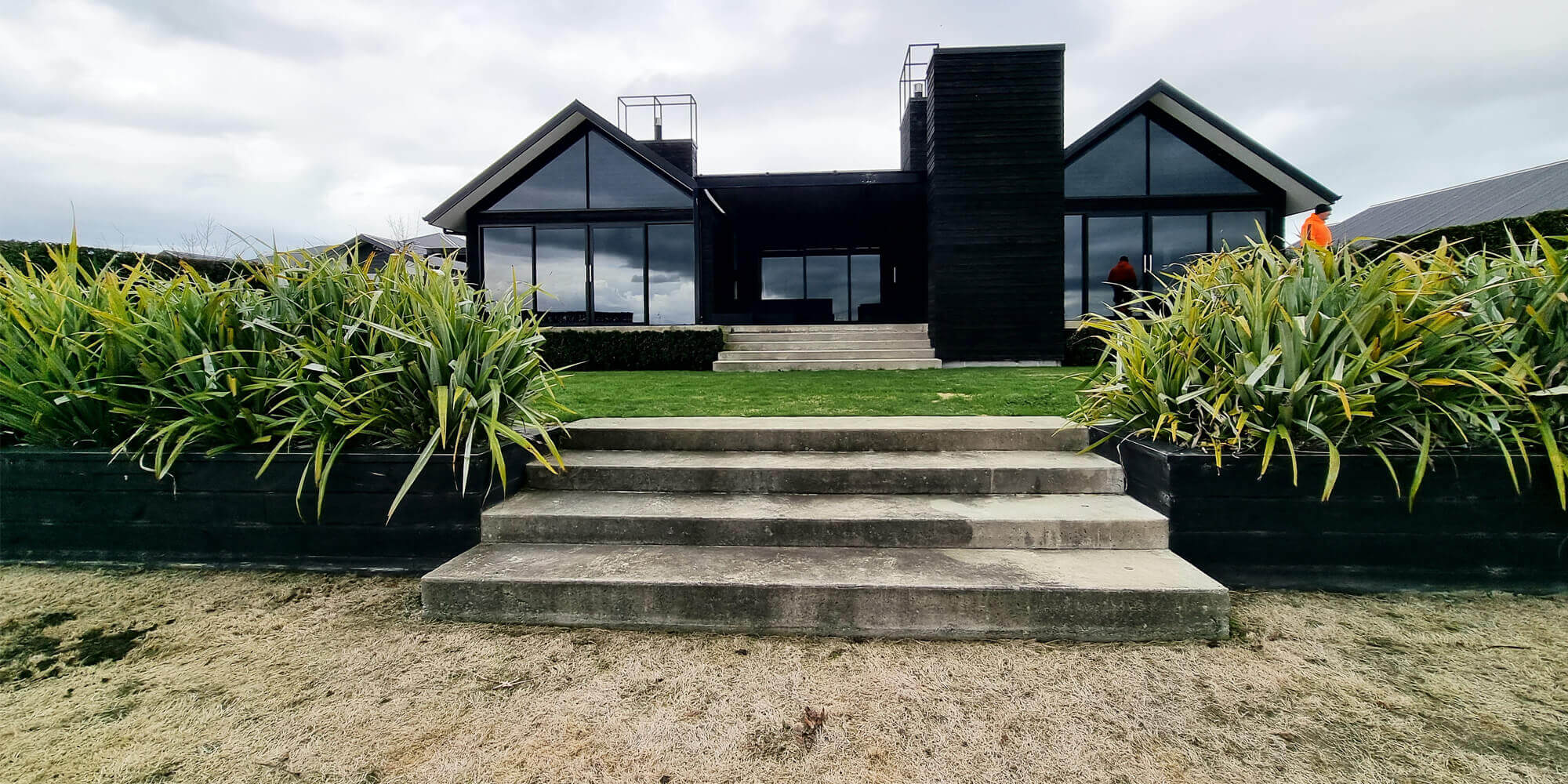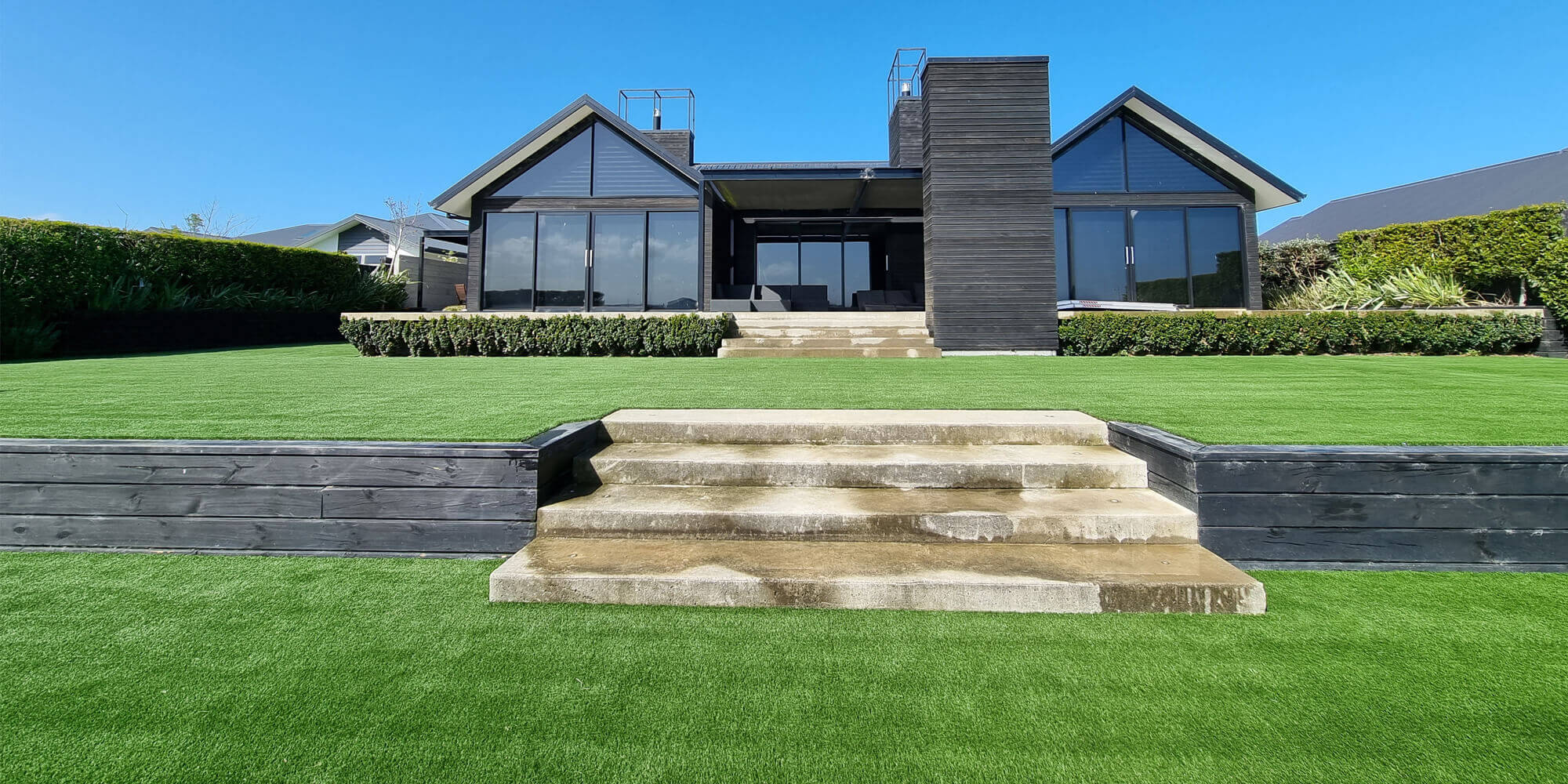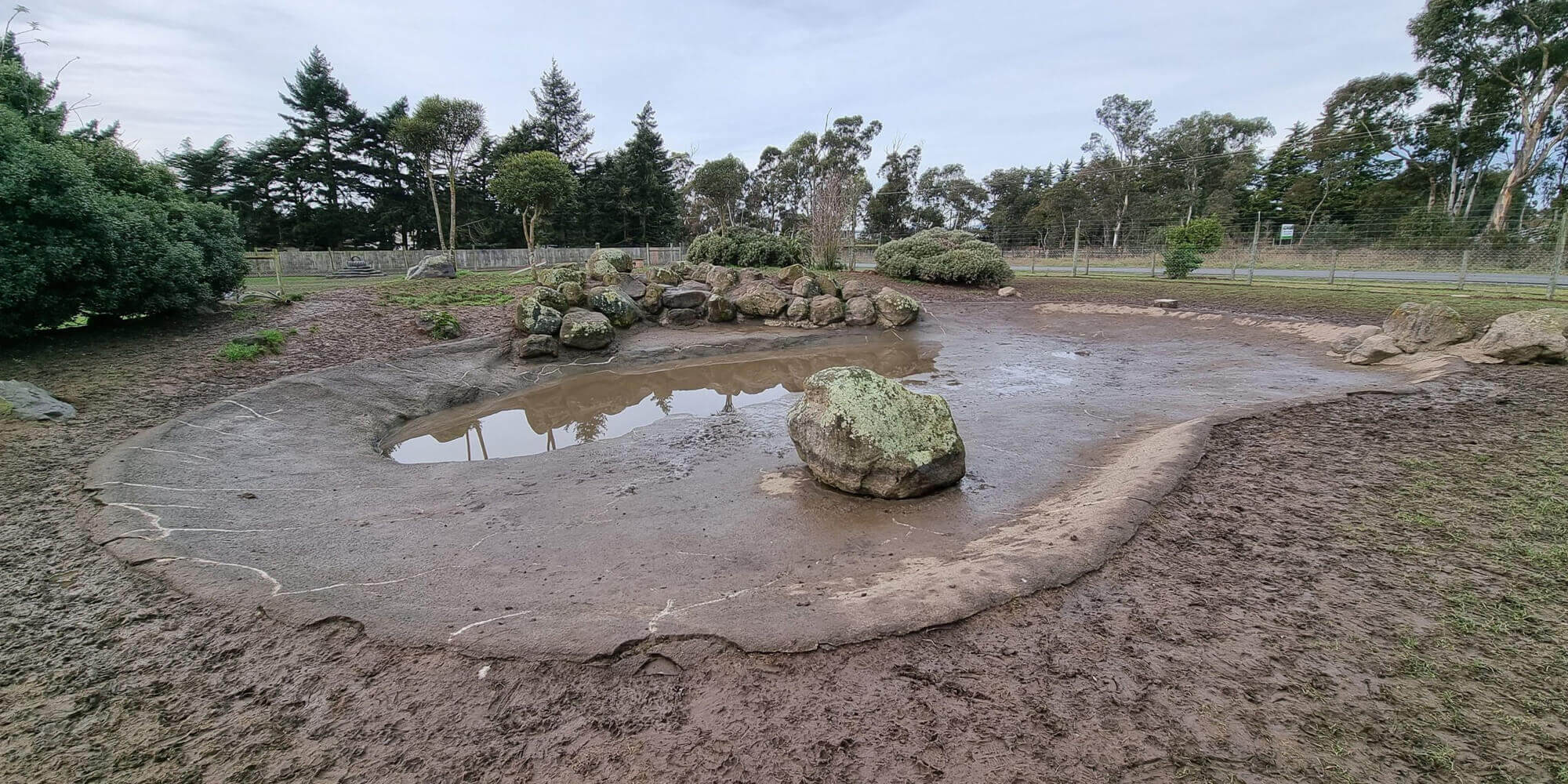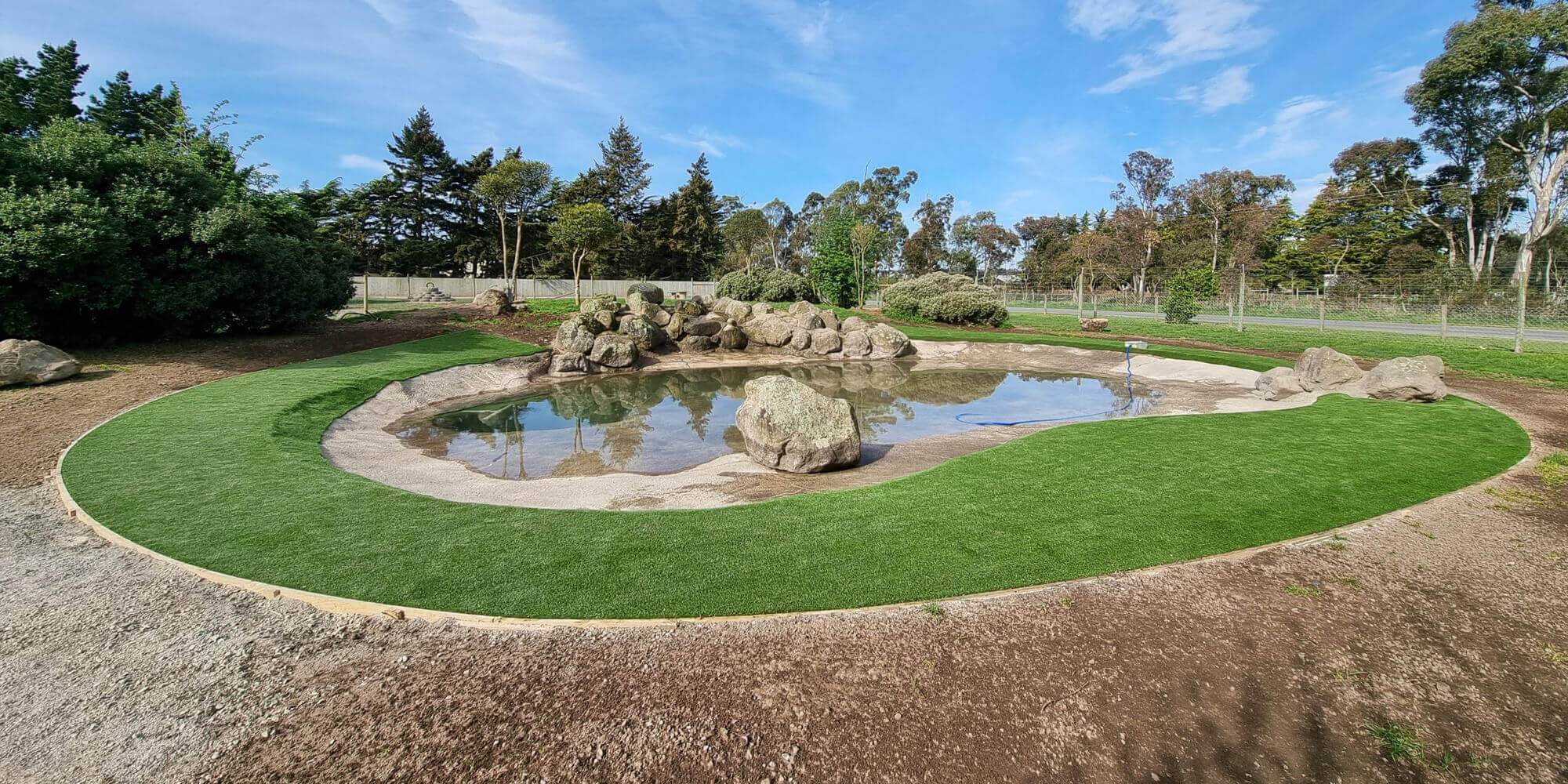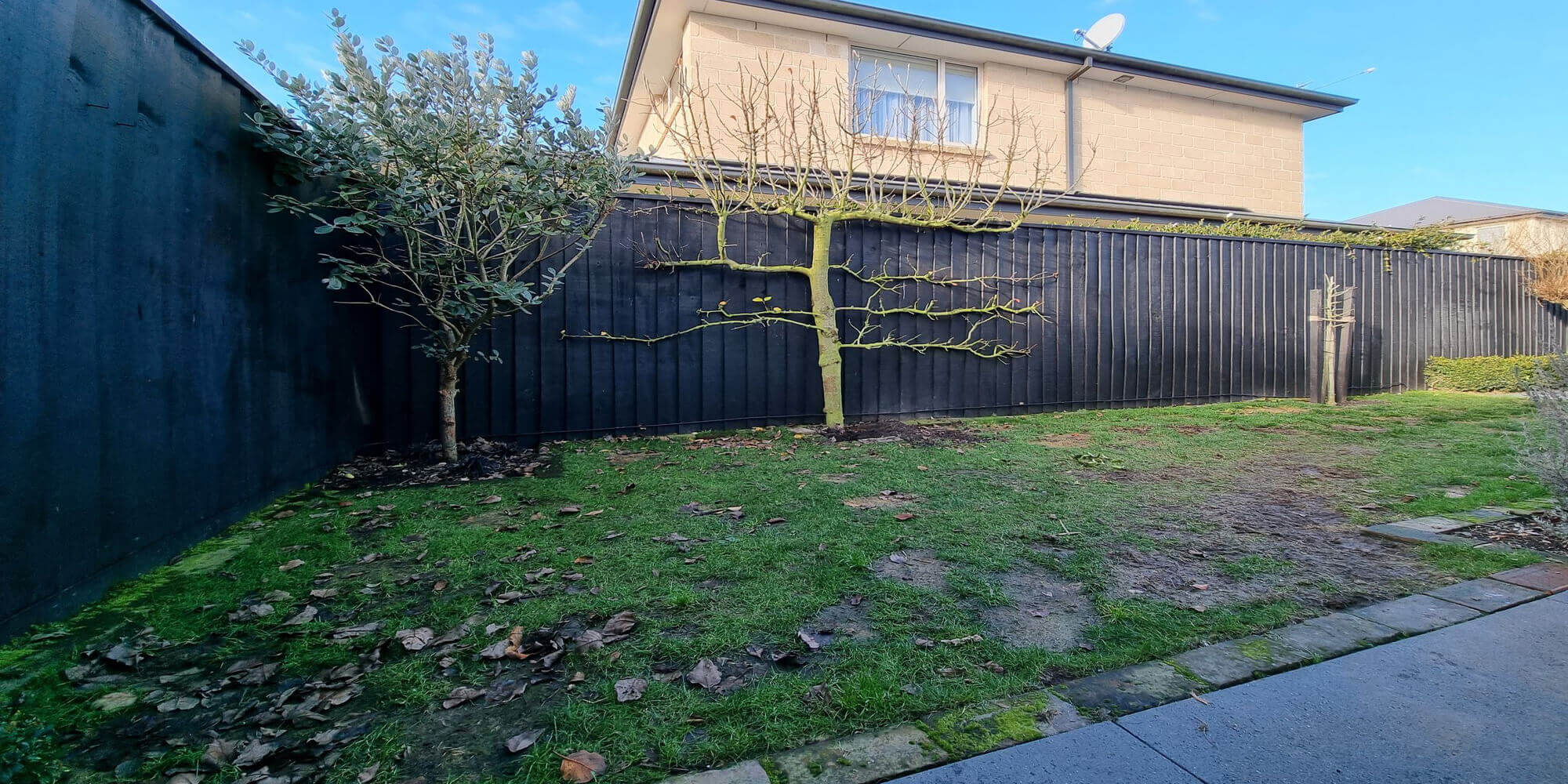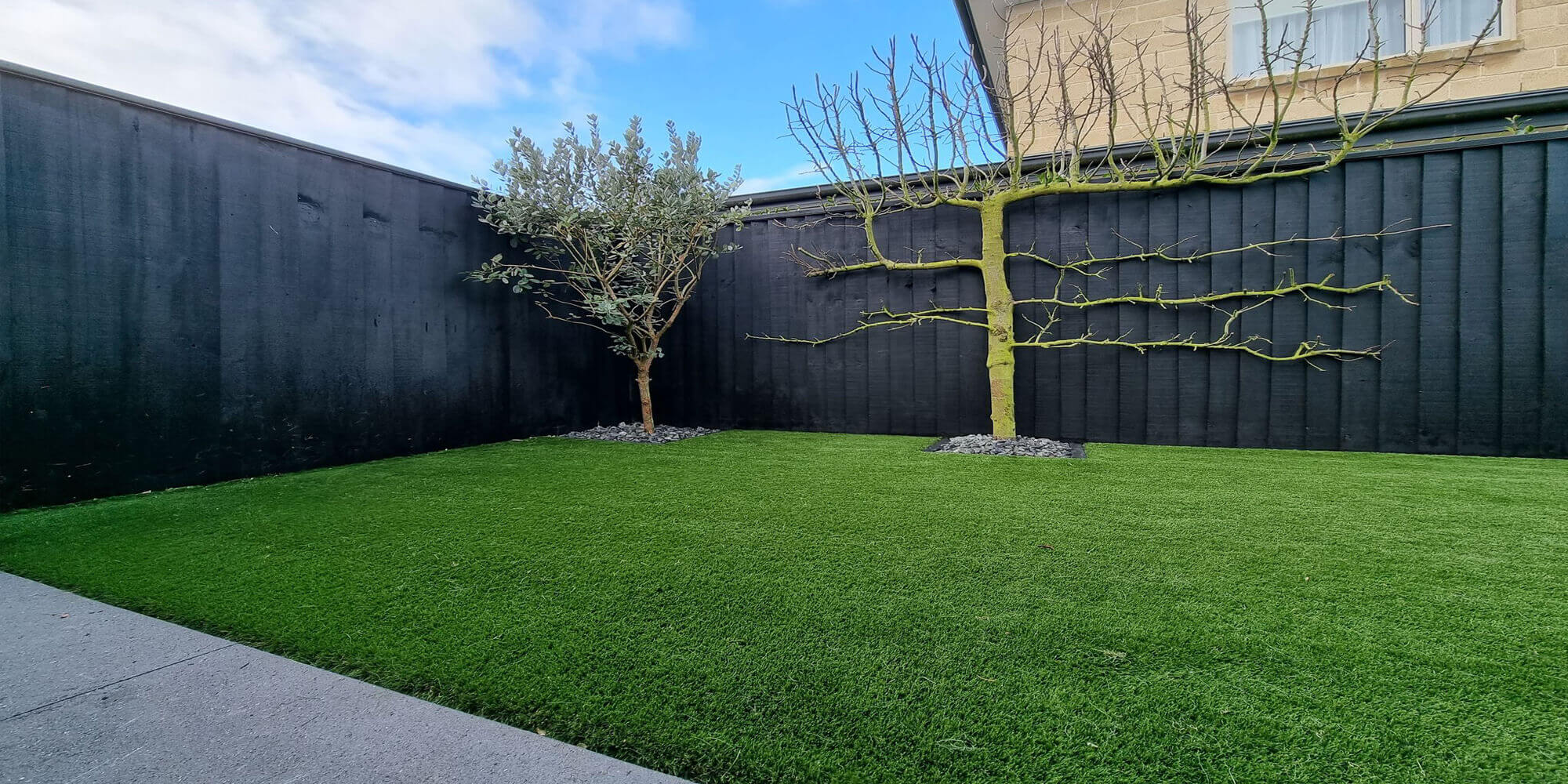 Artificial Grass For Dogs: FAQ
Here are some frequently asked questions (FAQs) about fake grass for dogs:
The short answer is yes! High-quality artificial grass is absolutely safe for furry family members. All of our synthetic pet-friendly grass is created using non-toxic raw materials, so there's no cause for concern for yourself, your little ones, or your pets. 
That being said, not all artificial grass is created equal, and some products are better suited for dogs than others.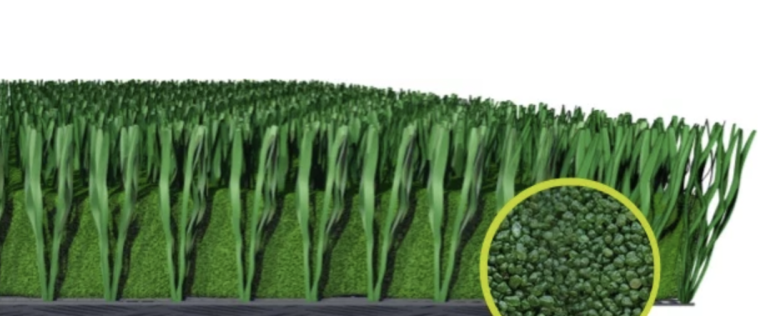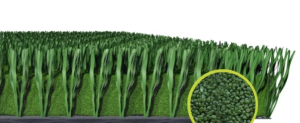 Artificial grass infill is a product placed between the fibers/blades of artificial grass. It is one of the most critical components of synthetic turf systems for the following reasons:
Infill helps keep the turf fibers standing upright, giving them a full, lush feel while protecting them from damage such as breaking and fraying.
Infill is a material layer that helps keep the turf weighted to limit the risk of wrinkling and lifting. Without proper infill depths and weight, artificial turf is prone to movement throughout the seasons.
We know that the grass is protected but the urine can reach the base/infill and the odour can be present within this substance. Envirofill is the only pet friendly turf infill, if you do not want your artificial grass smelling… this is the best option for you.
Silica sand has no anti-microbial properties, so dog wees won't drain through freely, the silica sand will hold the urine which creates that awful smell. 
Envirofill is the ONLY pet friendly infill, neutralising 99% of odours. Envirofill®, which is infused with Microban® Antimicrobial Technology helps to reduce the creation of ammonia by fighting against odour-causing bacteria, mould and mildew. This means, Envirofill will help lawns not have that offensive smell that sticks in your nose! It reduces ammonia odour that's caused by the breakdown of ammonia by up to 99%. 
The urine smell does not have to be a part of an artificial lawn system. It's a choice.
Pet urine and faeces allows bacteria to grow very easily, that's why we have added a product to the raw materials which helps prevent the growth of bacteria. These materials inhibit the growth of bacteria and mould. They also help prevent odours, making our grass very safe and comfortable for pets and children.
Dog urine flushes through the synthetic pet-friendly grass's drainage holes and then through the drainage system when it is hosed off or when it rains. The solid waste is cleaned up the same way as natural grass.
If you are using this solely for a dog run, we recommend using a timber fixing surround around the perimeter of the dog run to ensure you have maximised your fixing strength. By keeping your fixings close together we can ensure there is nothing that will attract your pet into a game of tug of war. All correctly installed lawns with astro turf for dogs require an infill. This infill protects the grass from damage and helps keep the grass standing to its full potential. By having this infill it protects the fibres from dog nails.
Artificial grass is generally a little warmer than natural grass on hot days because it doesn't have the natural cooling effect of evaporation. Our CoolTouch™ technology utilises solar absorbent materials embedded in the yarns. CoolTouch™ helps the yarn to reflect light and heat, maximising UV protection, providing a safe material for your dogs to walk on, without scorching their sensitive paws. If you do find that your fake grass area for dogs is a little warmer than you'd like, a quick mist from the hose will have it cooling down in no time!
Yes, you can install astro turf for dogs yourself, it can be time consuming and a little labour intensive but we have a DIY guide, you can check it out here.
We believe our product is the most realistic looking turf in the New Zealand market.
Feel the grass for yourself and order a sample TODAY.
If you have any questions at all please send us a message and we'll reply as soon as possible.
Please click on the link below to request a PDF copy of the full DIY Installation Guide process.