SportsPlay is dedicated to sports safety, educational facilities, tennis courts, putting greens, and all sports-related requirements. While Lifestyle Lawns caters to our residential clientele, SportsPlay is tailored specifically for sports enthusiasts and their unique needs.
Common uses of Sportsplay
Artificial turf is an ideal solution for common areas, parks, dog and pet areas, playgrounds, and more. You can expect durability, lasting beauty, and a long life span.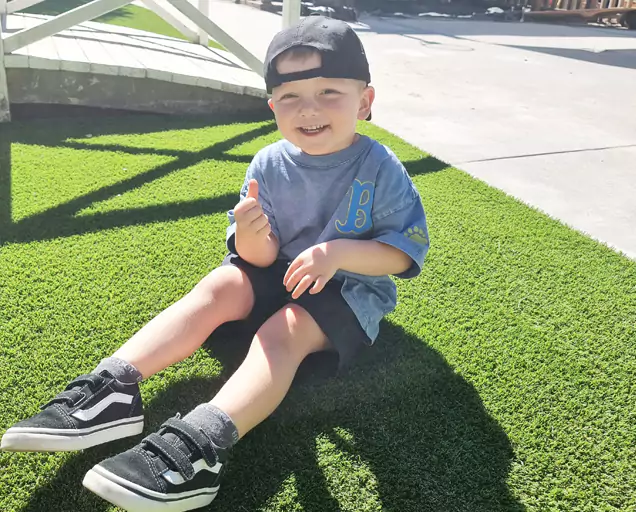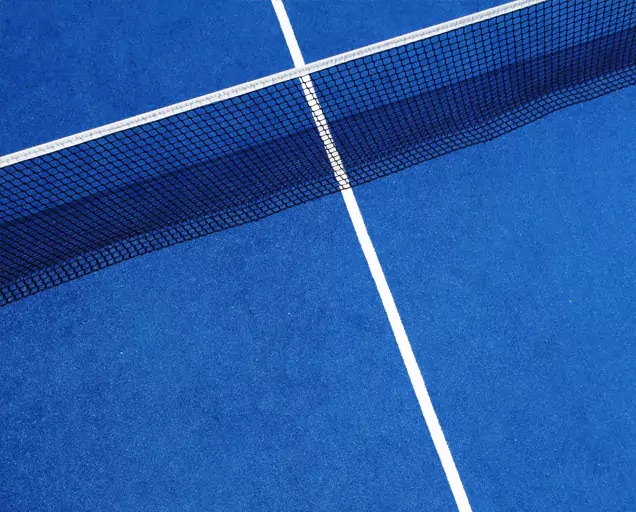 Lifestyle Lawns provide the industry's best commercial artificial turf solutions for athletic fields for all sports, putting greens and more.
Our artificial turf is 100% safe, chemical free, has cooling technology and antibacterial making it perfect for playgrounds, parks, and other common areas. Keep the kids safe and happy with our long-lasting surface.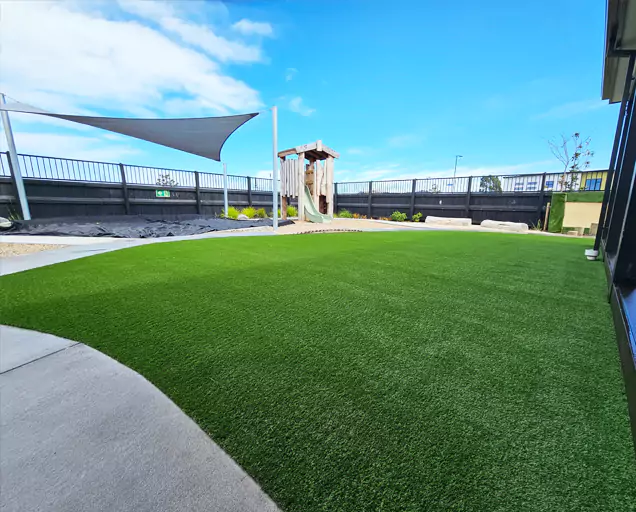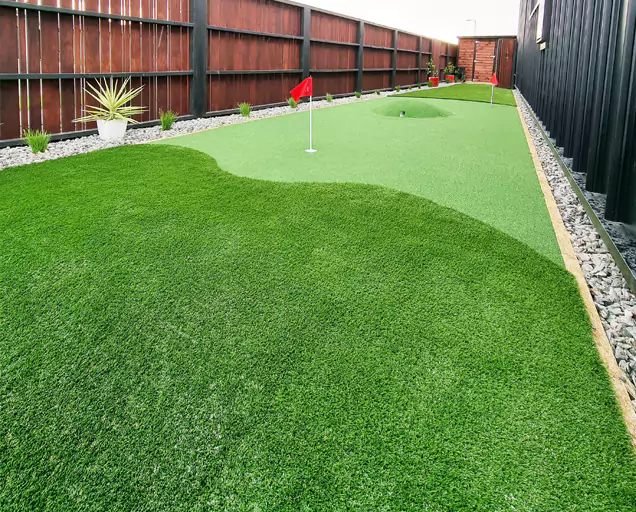 Enjoy golfing or putting at home or the office with artificial grass that performs as close to professional grade natural grass for a realistic performance.
Artificial turf installations for office rooftops and patios, particularly in urban areas, are increasing in popularity, due to their beauty, longevity, and supreme functionality.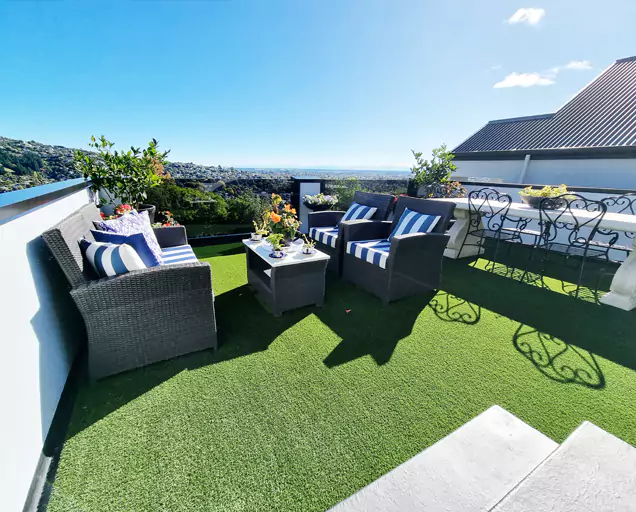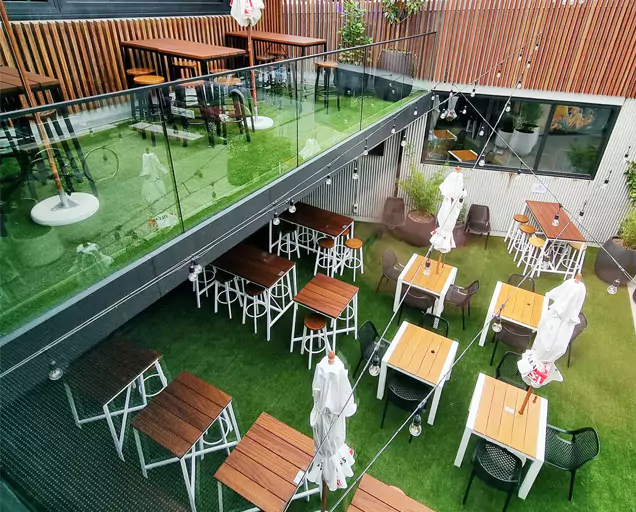 Lifestyle Lawns artificial grass livens up any office, common area or entertainment space, including rooftops, patios, swimming pools, and more.
Sportsplay by Lifestyle Lawns
Sportsplay by Lifestyle Lawns artificial grass installations are custom designed and can be made to order.
Our dedicated team of designers and technicians meticulously constructs bases that meet the demanding standards of high performance sports turf.
Our artificial grass sports surfaces are FIFA, FIH and World Rugby approved. Our experienced and trained installers ensure precision and adherence to stringent standards. By entrusting your turf installation to our skilled team, you can expect optimal performance from your artificial surface.
As part of our commitment to precision and excellence, we provide comprehensive CAD drawings and design services. Our skilled professionals utilise cutting edge technology to create detailed and accurate CAD drawings, allowing you to visualise the layout and design of your artificial grass installation before it comes to life. This meticulous planning ensures that every aspect of the project is carefully considered and executed, resulting in a sports turf that not only meets but exceeds your expectations.
Whether you are looking for a bespoke sports field or a specific design for a recreational space, our CAD drawings and design services play a crucial role in bringing your vision to reality. At Sportsplay by Lifestyle Lawns, we understand the importance of attention to detail, and our commitment to providing top-notch artificial grass installations is reflected in every step of the process, from conceptualisation to the final product.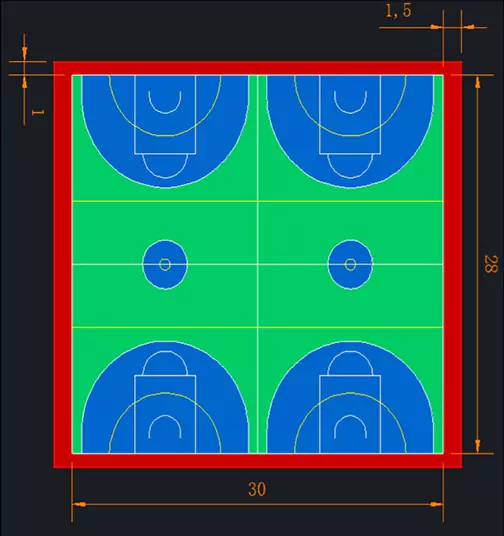 Unleash high performance sports and commercial turf. Reliability and Durability... Rain or Shine!




Style that lasts, turf that performs

Where play meets excellence

RELIABLE TRACTION SURFACE