Lifestyle MANOR 35mm is a durable, hard wearing, realistic turf. It has a combination of olive and brown fibres with the brown yarn coming straight to the top. MANOR is a high quality turf designed for durability and aesthetic appeal. Its unique brown yarn gives it a natural and realistic look, blending seamlessly with the surrounding environment. This turf is designed to withstand heavy foot traffic making it an excellent choice for commercial and residential use.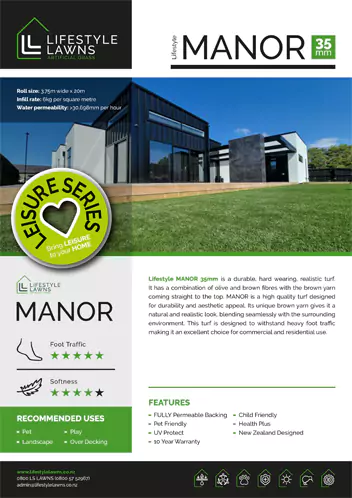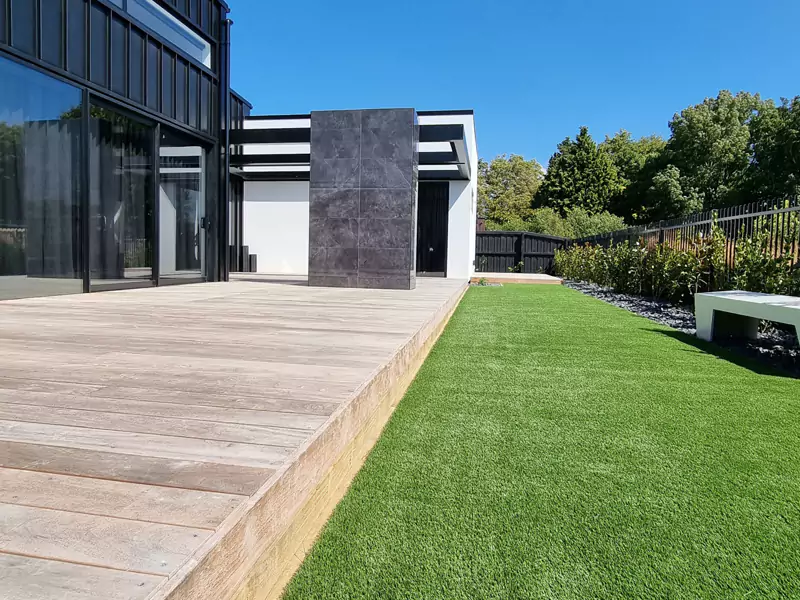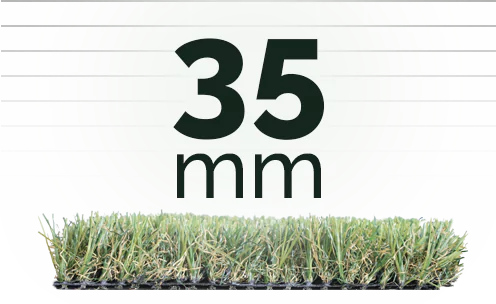 Pile Height: 35mm
Roll Size: 3.75m wide x 20m
Infill Rate: 6kg per m²
Water Permeability: >30,698mm per hr
10 Year Warranty
Hard Wearing
Order your sample here...

NEW FULLY PERMEABLE BACKING TECHNOLOGY, NO HOLES

COMFORTABLE & SOFT TO TOUCH

HELPS PREVENT ODOURS AND BACTERIA GROWTH



DESIGNED BY KIWIS FOR KIWIS