Artificial grass is growing! In popularity, that is. If you're sick of watering, mowing, weeding, feeding, and maintaining your lawn, the good news is that there is a solution.
A well-maintained lawn increases the value of your most valuable asset, so it's no wonder artificial grass has become a popular option for many homeowners in New Zealand. Synthetic turf offers a low-maintenance and attractive alternative to traditional lawns. More and more Kiwis are making the switch to artificial grass, and enjoying the many benefits that come with it, but with so many options on the market, choosing the best artificial grass for your needs can be a challenge. We want to make it easy for you so, here are our top tips for choosing the best artificial grass for your home, and your family.
How To Choose The Best Artificial Grass in NZ
Artificial grass is popping up all over New Zealand. High-quality, low-maintenance turf options are readily available, meaning that, no matter what your requirements are, you'll be able to find your perfect match. But, before you make the switch, there are a few things to consider.
Quality
When it comes to choosing artificial grass, quality is the single most important feature to consider. You want your lawn to look, and feel as good as, or better than the real deal, and you want it to stay looking flawless for many years to come.
The difference in our artificial grass is that our products are designed in New Zealand, for New Zealand's unique environment. Our products are soft to the touch, antibacterial, fade-proof under our harsh UV rays, drain twice as fast as other artificial grass on the market, and have CoolTouch™ solar absorbent technology, so your lawn will be comfortable for you, and your furry friends, all year long.
Sound too good to be true? We want the best for Kiwis, we're so confident of our artificial grass' quality, that we have a 10 year warranty on all of our turf!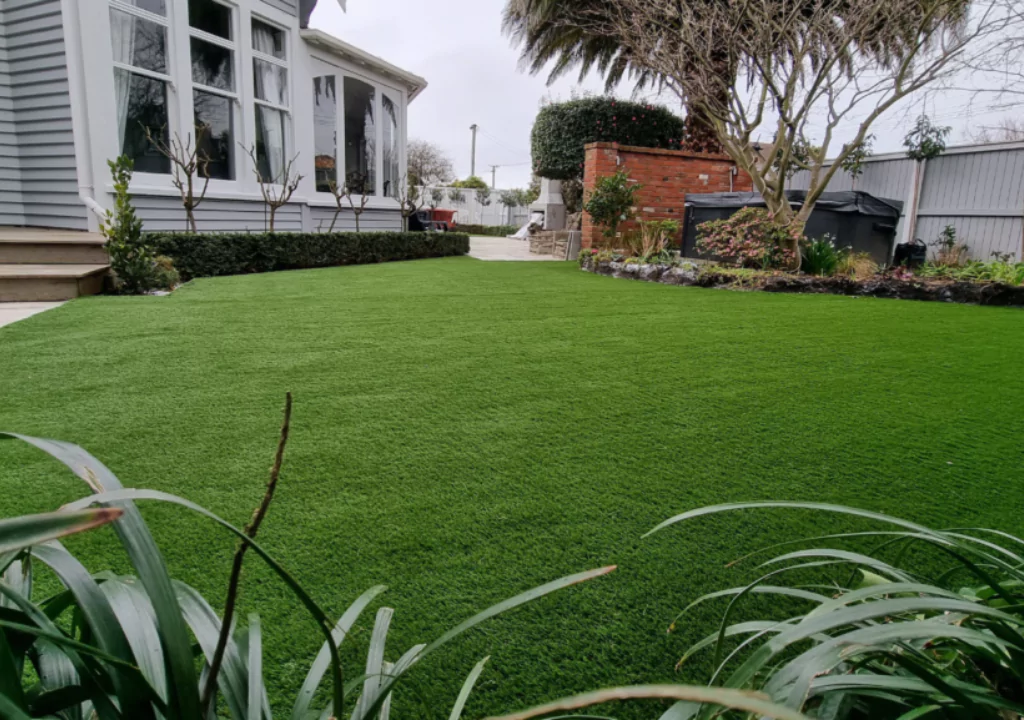 Functionality
Homeowners often ask us if our artificial grass will be able to handle their family walking, running, and playing on it. The short answer is, yes! Of course! Our high-quality synthetic artificial grass was designed with your family in mind. If you have concerns about high-traffic areas or heavy items that will be placed on your lawn, let us know so that we can show you the product that will best suit you. But, don't worry, our products are more durable than traditional lawns, can be used in any weather, and only require minimal maintenance, so you can spend less time and money on maintaining a traditional lawn, and spend more time enjoying your outdoor space.
As a nation, we're dog lovers! At Lifestyle Lawns, we're dog lovers too. We have a range of artificial lawn, and infill options to suit your furry family members, all of which can handle the reality of your pet's daily duties. Our lawns are antimicrobial, which helps to minimise smells, and with quick drainage, it's easy to wash away any odours, if they arise. Artificial lawns are the best option if you're looking for a pet-friendly solution for your landscaping. Soft on paws and gentle on fur, pets love playing, running, rolling, and relaxing on our lawns just as much as natural grass, and artificial grass comes with the added bonuses of eliminating yellow patches and minimising muddy footprints inside your home!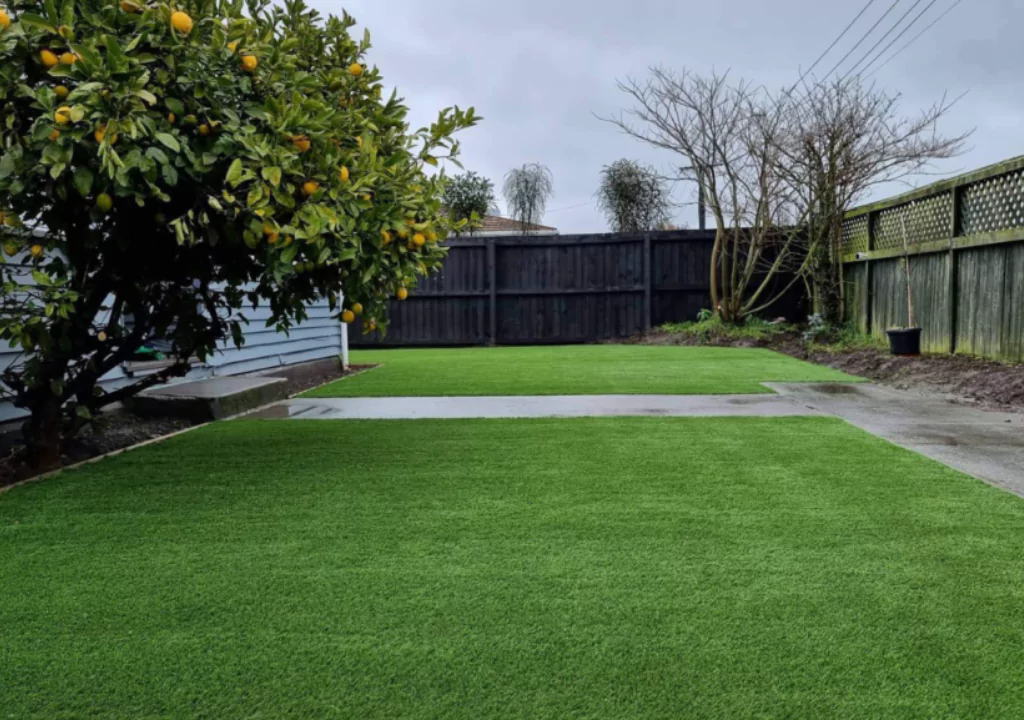 Appearance
We may be biased, but we think that our product is the most realistic looking turf in the New Zealand market. Ultimately, the appearance of your artificial grass is a personal preference, but it is important to consider how your artificial lawn will look with the rest of your landscaping. We offer a range of colours, densities, and pile heights, to suit your style and your family's requirements, so that you can get the look that will best suit your surroundings, without compromising on functionality.
Our team are passionate about landscaping, so if you're unsure which option is best for you, give us a shout, and we'll help you pick the best option for your space.
Environmental impact
When deciding if artificial grass is right for you, one final factor to consider is the environmental impact. As New Zealanders, we care about our environment, and we want to do right by the land. While you might assume that artificial grass wouldn't be the best option for the environment, nowadays, that simply isn't the case!
Artificial grass doesn't require water to maintain its appearance, so it's a great option for drought-prone areas, or for those who want to reduce their water usage. Artificial grass never needs to be mowed, so you don't need to worry about the environmental impact of running a lawn mower, and artificial grass doesn't require the use of harmful chemicals such as pesticides and fertilisers. Once your lawn is installed, it produces zero carbon emissions, so you can enjoy it, guilt-free, and you can even recycle it at the end of its life.
It's probably no surprise that, at Lifestyle Lawns, we love lawns! There are so many reasons to choose an artificial lawn over a traditional one, and our mission is to provide our customers with the best and most realistic looking artificial grass options available on the market, at affordable prices. We can organise installation for you or, if you're the do-it-yourself type, we'll happily guide you through the process.
There's no need to compromise on functionality, or style, and you don't have to choose between what suits your family best, and what is best for the planet, so it's easy to see why Kiwis love our artificial lawns. Why not contact us for a no-cost, no-obligation quote, and we'll show you which artificial grass would best suit your needs.