Doing a spot of spring cleaning around your home? Keen to spruce up your outdoor space? Looking for low-maintenance options but don't want to compromise on looks? It sounds like you should consider installing fake grass in your space!
If you'd like to install fake grass, but you're not sure if the timing is right for you, then you've come to the right place! At Lifestyle Lawns, we're experts when it comes to fake grass, and we can help you weigh up the benefits and drawbacks of installing fake grass during each season.
When is the Best Time of Year to Install Fake Grass?
If you've got spring fever and you've been filled with the urge to spend more time in the garden and make the most of the warmer weather, then it could be time to install fake grass.
Is this the right time of year to install fake grass though? Absolutely! We've been in the industry for more than 12 years, so take it from us, fake grass can be installed at any time of the year. Sure there might be some factors to consider, and weather to plan for, but don't let that hold you back from having the lawn of your dreams!
Spring
Since the beautiful weather and holidays are ahead, it makes sense to get your fake grass installed during spring! It's also perfect if you don't want to deal with a quick-growing lawn this spring – you'll have more time for yourself without the constant mowing in your schedule.
If you're planning to install your new lawn yourself, you'll want to brush up on our tips for turf installation and ensure you keep your eye on the weather. If you've got heavy rain incoming, not only will it not be much fun working in the wet, but you'll also risk your base layer slumping as it dries out, which could leave you with an unsightly and uneven lawn!
So, while spring is a great time to make the switch away from real grass, make sure you plan for the weather, and if you're having an installer do it for you, don't be disheartened if they have to reschedule because of rain.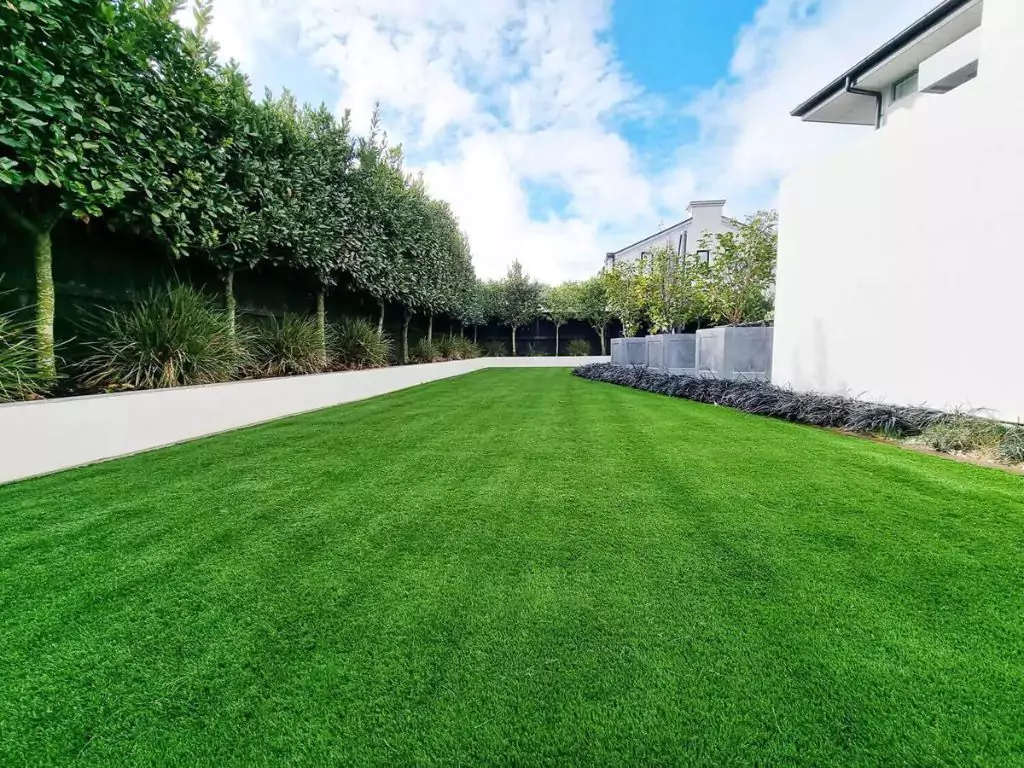 Summer
If you've got some time off over the holidays, you might be planning to install your lawn yourself over your break – nice job!
By installing your fake grass in the summer, you'll probably have better luck avoiding the rain, however, depending on where you are, and how much rain or sunshine you've had recently, your soil might be hard to work with, and you might have a more challenging time removing weeds and leveling your lawn in preparation for your fake grass.
Where there is a will, there's a way!
You can certainly achieve a beautiful result by installing your lawn over the summer, so long as you're not afraid of some hard yakka – just remember to look after yourself in the heat and stay hydrated. If you need to hire any equipment to get the job done, book it well in advance to avoid missing out (you might not be the only one with big plans for their garden this summer).
If you're having an installer come, see if you can book them in early, before they get swamped in the Christmas rush, or head away on holiday themselves!
Autumn
Of course, if you get your lawn in during autumn, you'll be set up for a low-maintenance winter, and let's face it, no one wants to be out there mowing their lawns during the colder months! The earth will be softening again as the weather cools off, and you'll find that most plants, and any pesky weeds, are going dormant, so it's a great time to get on top of your garden.
Like in spring, installing your fake grass during autumn may pose some risks with the weather. You'll need to ensure you've got a few clear days in the forecast to prepare your garden and avoid slumping.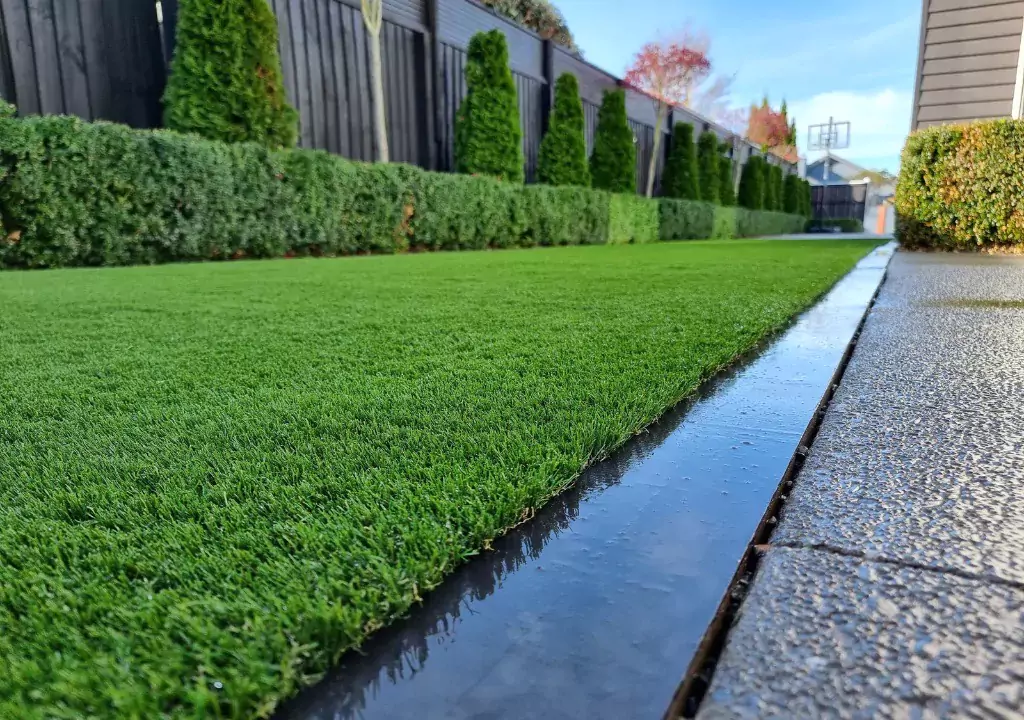 Winter
Winter might not be the "best" time of year to install your fake grass, but ultimately, the best time to lay down your new lawn is whenever it suits you! If you're moving into a new place in winter, and you want to get your garden looking spick and span, or if you've got too much on your plate during the warmer months, then winter is the perfect time to install your fake grass.
If it suits you best to install your artificial grass over winter, there's no reason it can't be done, so long as you have a gap in the weather. If you're unsure about installing your lawn over winter, or don't want to brave the cold, call in the professionals – we're used to installing lawns in the winter, and we're happy to help! 
No time like the present!
Sure there might be pros and cons to installing your fake grass in different seasons, and ultimately, it's up to you! But here's our two cents; there really is no time like the present!
This time of year is perfect for installing your fake grass, so long as you can find a few dry days to complete your prep work, and then you'll be able to make the most of your immaculate lawn as the weather warms up. You could be lazing on your lawn after work as daylight savings kicks in, your kids could enjoy kicking a ball around on your durable turf on the weekends, and Christmas could be at your place this year – just picture everyone gathered around your fabulous fake grass!  
So, what are you waiting for? Once your fake grass is installed you'll be set to impress the in-laws, wow your workmates, and you'll be the envy of every man and their dog (seriously, dogs love our fake grass)!
If you're keen to install fake grass yourself, you'll want to check out our DIY Installation Guide, and of course, we're always ready and willing to lend a hand! Reach out to us and we can give you a helping hand with tips and tricks of the trade, roll plans for your lawn, and moral support.