If you're looking to revamp your garden, you're sick of mowing your lawns, or you're working on the landscaping for your new build, you've probably been considering real grass vs fake grass for any lawn areas you may have.
…And, if you've found yourself stumbling down the real grass or artificial grass rabbit hole, you've also probably asked yourself which company makes the best fake grass and the most realistic-looking. Let's be honest, artificial grass sounds good in theory, it'll save you time, money and water after all, but if it looks fake from a mile off, is it even worth considering?
Thankfully, artificial grass technology has come a long way in recent years, and these days it's definitely possible to find a product that looks just as good, if not better, than the real thing.
Which Company Makes The Most Realistic Artificial Grass?
Whether you live out in the wopwops, or in a townhouse in the city, we're willing to bet that you want to spend less time maintaining your lawn, and more time enjoying it, and you don't want to compromise on looks! Fair enough, we don't think that's too much to ask for.
Luckily for you, there are plenty of companies out there offering artificial grass products, unfortunately, not all artificial grass is created equal. Consider the following factors while you're shopping around and you'll be sure to find a realistic artificial grass perfect for you and your family.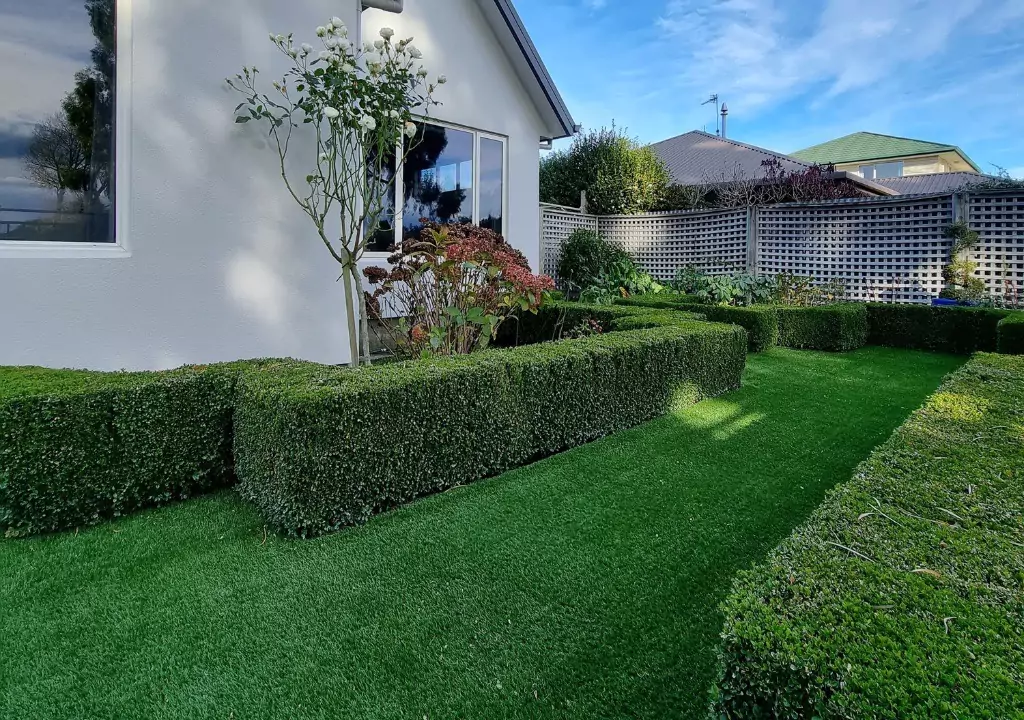 Colour
What's a surefire way to make artificial grass look fake as soon as you lay your eyes on it?
Colour!
Artificial grass comes in every colour you could imagine! Do you want white grass for sports field markings? Black grass to hide the dirt at the gym? Pink grass to deck out a fairy's backyard? You get the idea, you've got options.
Obviously, if you're looking for the most realistic artificial grass option for around your home, you'll be best off choosing green. Just like Resene seemingly has a million whites to choose from, each of which offers slightly different pros and cons for you to consider, if your heart is set on having the most realistic artificial grass, you'll want to stay away from excessively dark or light greens.
It's also a good idea to ensure your grass comes with UV protection so that it doesn't end up looking washed out after a hot summer in the sun.
Fibre height
Fibre height, or pile height as you'll often see it referred to, is the length of the fibres that make up your artificial grass. What is the perfect pile height? Honestly, it comes down to personal preference, and it also depends on how you'll use your lawn.
For commercial customers looking to fit out a space like a golf course, or a tennis court, something with a shorter pile height would be a good choice for functionality and aesthetics.
In your own home, you could opt for a shorter pile height if you like the perfectly manicured feel, but we personally recommend going for a slightly taller pile height for a luxurious, fuller look.
Feel
It's not enough just to look the part though, to ensure you've got the most realistic artificial grass, it needs to feel the part too.
You want to be able to sit on your grass comfortably, and while part of that is choosing a high-quality, soft-touch grass, you'll also want to invest in a good, cushioning infill to ensure your lawn is truly irresistible! If you're looking to install your artificial grass around playground equipment, we also recommend adding a shockpad underlayer to reduce an impact if an accident happens and prevent any serious injuries.
If you've got furry friends who use your lawn for toileting, your artificial grass needs to look and feel just like real grass for their benefit, otherwise they might decide that your favourite rug is a better place to do their thing, and no one wants that! So, look for artificial grass that is dog-friendly, like our Lifestyle RUFF, to keep everyone in your home happy.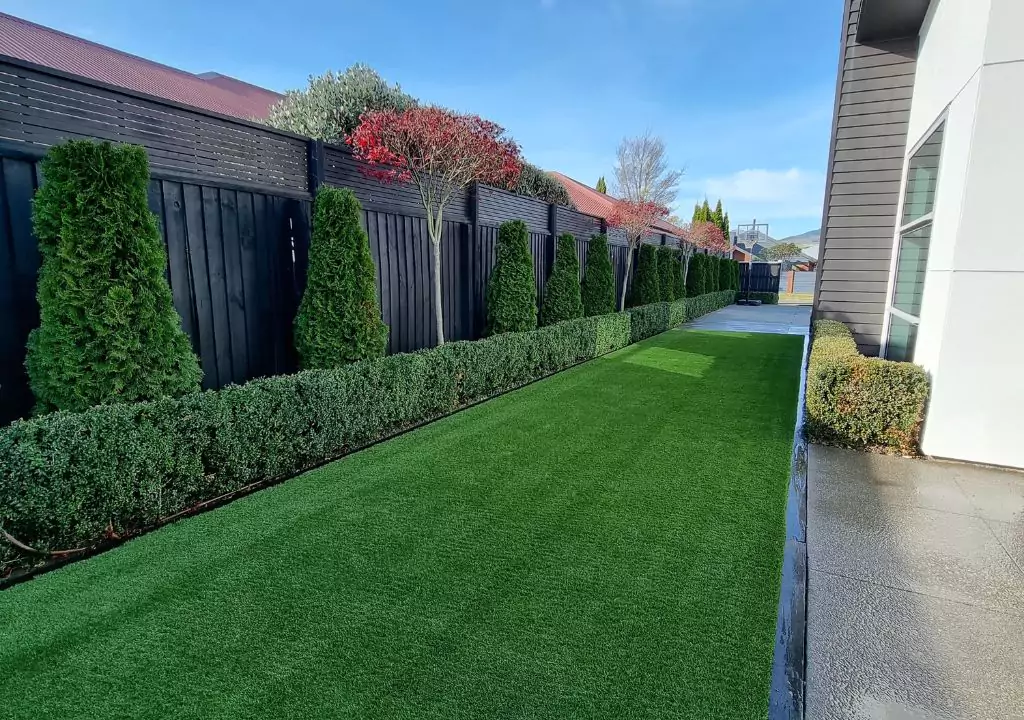 Temperature
If you've ever been caught out barefoot on the footpath and hurriedly tiptoed to a grassy patch for some relief from the heat, you know that real grass has incredible cooling capabilities.
Our manufacturers add solar-absorbent materials to the yarns in the early stages of making your artificial grass. This allows the fibres to reflect light and heat, maximising our UV protection guarantee without looking false and shiny. If your lawn does feel too hot for comfort on a summer's day, a quick mist with the hose will replicate the evaporation process which cools off real grass and you'll be back out there enjoying your lawn in no time at all!
In other words, our CoolTouch™ technology ensures our artificial grass stays cool in the sun while still looking realistic, and that's part of why our customers love our artificial grass so much!
Lifestyle Lawns' artificial grass
At Lifestyle Lawns, we want to show as many Kiwis as possible how incredible artificial grass can be! We are proud to provide non-toxic, low-maintenance and high-performance products and we truly believe that we are offering the most realistic artificial grass available on the New Zealand market!
Not only that, all of our products have all been designed by Kiwis, for Kiwis. So you know that they are going to be able to withstand our hot summers, frosty winters, and active lifestyles. When you buy artificial grass from us, you know you're getting a product that will look stunning for years to come, no matter what life throws at it and we stand behind that with a 10 year guarantee (so long as everything was installed and maintained as recommended).
Ultimately, you get to be the judge. Pop in and visit us if you're in the neighbourhood, or get in touch to request a sample of any of our products so that you can experience our realistic artificial grass for yourself!