Brrrrrrrr! It's been cold lately! Winter is definitely here, and it looks like she's here to stay for a while yet.
If you've been thinking about switching from real grass to artificial grass, but you didn't have the chance to make it happen before the wet weather kicked in, you might already have muddy patches or brown spots in your lawn, and you might be struggling to find breaks in the rain so that you can mow it on the weekends. The good news is, it's never too late to make the switch to an easier, more beautiful backyard, and at Lifestyle Lawns, we're here to help make the transition as easy as it can be.
If you've already made the switch to artificial grass – yay! This winter should be a piece of cake for you, and we're sure you're loving having a gorgeous lawn that doesn't need much maintenance! If you haven't had artificial grass for long, you might be wondering if there is anything you need to do over the winter months to avoid your lawn growing mould and mildew.
Does Artificial Grass Get Mould or Mildew?
It's a frequently asked question that we get asked a lot this time of year, and we love to see so many people wanting to stay on top of their artificial lawn care, even though it's cold out!
At Lifestyle Lawns, we love artificial grass, and we know Kiwi families love it too. Our lawns are non-toxic, low-maintenance, high-performance, SUPER LAWNS! And by that, we mean super snazzy looking and super high-tech. We are proud to offer what we consider to be the most realistic-looking artificial grass on the market, although we'll let you be the judge of that!
…But the best thing about our lawns might just be that they all come with antibacterial protection! During the production process, the raw materials that make up our luscious lawn products are imbued with antibacterial technology to help prevent bacteria, mould and odour. Of course, you can double this up with our antibacterial infill to make extra sure to keep mould and mildew at bay, but there are a few other factors to consider…
Do it once, do it right!
First and foremost, to prevent mould and mildew on your lawn, your lawn must be installed correctly. You can install your artificial grass yourself (we can guide you through the DIY installation process, provide you with roll plans for your space, and we've got plenty of installation tips on our blog), or if you'd prefer to stay warm and dry, we can point you in the direction of a brilliant local installer.
All of our grass features high-flow drainage, so that water soaks away quickly and effortlessly. If installed correctly, even the constant winter rain should be able to easily drain through your fake grass, and water shouldn't pool anywhere. If you find water does pool on your lawn, particularly if it's regularly pooling in the same place on, or around your artificial grass, there is a chance bacteria could grow there.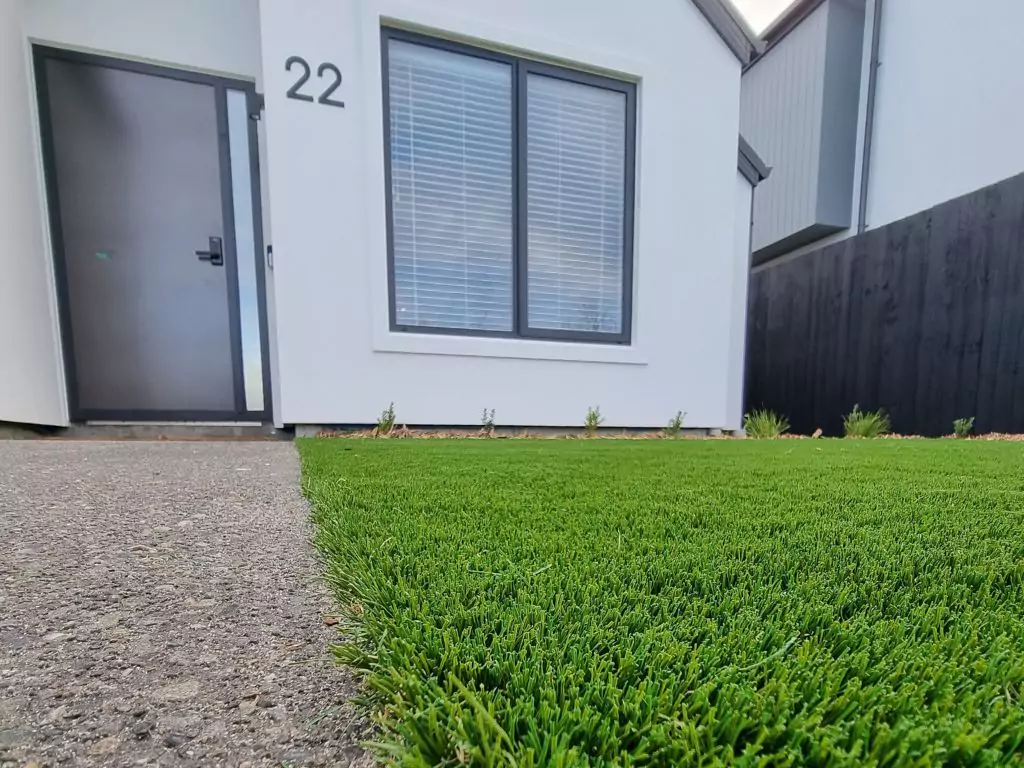 Remove organic matter
It's no secret that we love dogs around here! Those puppy dog eyes, the boop-able noses, and their waggly tails – they make our hearts melt! But dead leaves and doggy doos are best friends with mould and mildew, so it's a good idea to regularly clean up any number twos on your lawn, no matter what season it is.
If you see any kind of organic matter building up, particularly as your deciduous trees get themselves ready to hibernate over the winter, your lawn will thank you for cleaning it away before anything begins to decompose.
Regular maintenance is key
Keeping up with regular maintenance is essential to keep your grass in tip-top condition. It might sound daunting if you're new to the world of artificial grass, but it's still much less hard yakka than maintaining real grass, we promise!
We've discussed the ways you can get your artificial grass ready for the cooler months before, but what can you do now that winter is actually here? You can check out our full maintenance guide for all of the juicy details, but basically, watch for any build-up of water, or waste; if you're not using your lawn much at the moment, you could consider removing any furniture or sports gear you have on it; and of course, keep it clean!
Keep it clean
The good thing about winter is that the regular drizzle will wash away any smelly doggy wees, or small amounts of dirt that may build up. If life gets busy, or the weather gets really bad and your lawn needs some TLC, that's okay! It's not too late!
If you do have organic matter decomposing on your lawn, a good soak with the hose, a stiff brush, and some lawn cleaner (if you've got some super tough dirt hiding in your artificial grass) will have your lawn back to looking as good as the day you installed it!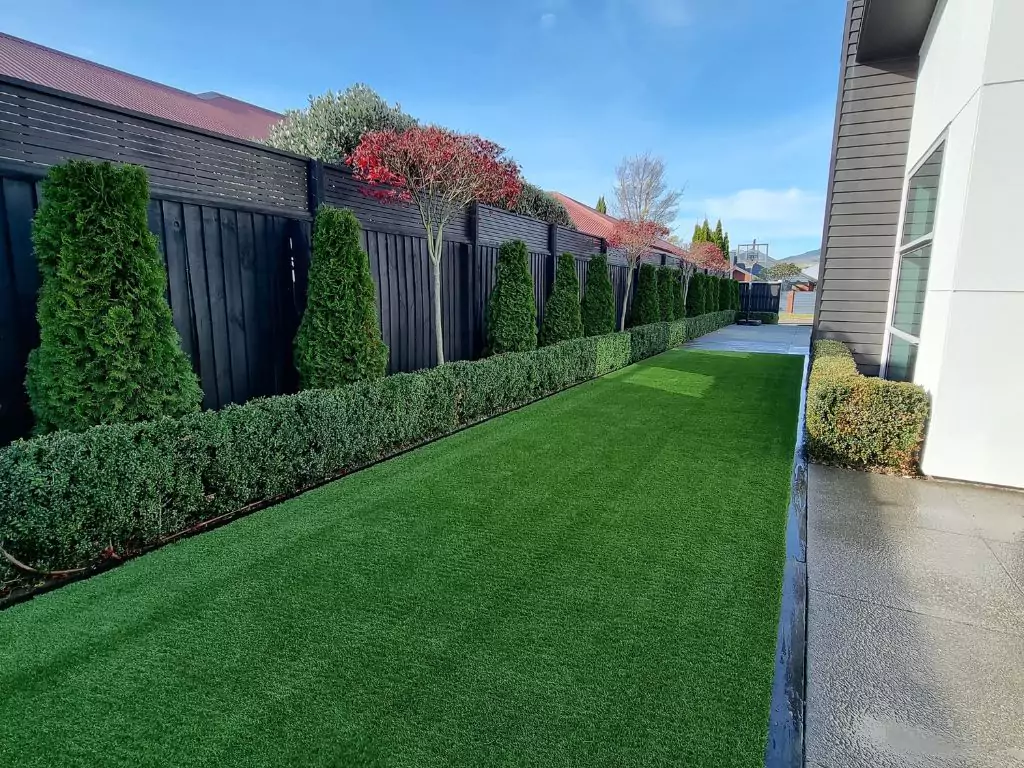 But does artificial grass get mouldy?
Well, not really… It's incredibly unlikely your artificial grass will grow mould this winter, but there is a chance that organic matter on or around your lawn could.
We know that winter can be rough! And not RUFF in the good way. But you can keep your artificial lawn looking heavenly and healthy by following some very simple maintenance steps this winter. Compared to real grass, artificial grass is incredibly low maintenance, so it is perfect if you'd like to spend more time relaxing and keeping warm, and less time mowing, weeding, and fertilising your grass.
At Lifestyle Lawns, our artificial grass has been designed in New Zealand, for New Zealand. So you know it'll stand up to our winter's frosty mornings, rainy days and high UV sunshine. Our artificial grass also comes with a 10 year warranty, so when you buy artificial grass from us, you know your lawn will stand the test of time.
So come say hi to us, and we'll help you kiss goodbye to the hard slog of maintaining real grass!