Fake lawn, synthetic grass, artificial turf, AstroTurf… We all call it many different names, but it's all the same thing – it's an awesome alternative to high-maintenance, real grass! Just like most Kiwis refer colloquially to plastic wrap by the brand name Glad Wrap, to keep it simple, today we'll refer to fake grass as AstroTurf.
Whatever you usually call it, if you're considering having fake grass installed in your home (or installing it yourself), you're probably wondering how long does AstroTurf actually last? And is it worth the investment?
How Long Does AstroTurf Last?
Way back in 1965, AstroTurf began manufacturing artificial turf for sports fields. AstroTurf almost literally paved the way for the development of synthetic grass. Luckily, nowadays the technology to make artificial grass is a lot more advanced and there are affordable, realistic-looking options designed specially for everyday Kiwis who don't want to spend hours mowing their lawns, and just want their gardens to look and feel amazing every single day of the year!
At Lifestyle Lawns, we're proud to offer what we think is the most realistic fake grass on the New Zealand market. All of our synthetic grass products are designed by New Zealanders, for New Zealanders – basically it's AstroTurf that you know will hold up well on your little slice of Aotearoa. All of our turf comes with a 10 year warranty, so you know that you can count on it. And run, and jump, and relax on it for many years to come!
If you're in the market for AstroTurf, there are a few things that you might want to consider in order to choose the best product for you, that will last the longest in your garden:
Quality
If you're looking for the AstroTurf that will look fresh and green for the longest, then you need something high-quality.
We're proud to offer synthetic grass that is antibacterial, chlorine resistant (which is ultra important if you have a pool, but still important if you're on chlorinated mains water), comes with high-flow drainage, is equipped with CoolTouch technology, and safe for your loved ones. These are just a few of the features that set our grass apart from other suppliers, and it's why we can offer that 10 year warranty – put simply, it's damn good grass!
When you choose AstroTurf, you'll need to pick a quality infill that will help it last. In order to prolong the life of your lawn, keep it looking fabulous, and cut down on maintenance, it's crucial to use infill that will suit your family, and prevent unreasonable wear and tear. We've got a guide to finding the right infill, but we could talk about lawns all day long, so feel free to contact us if you'd like our expert opinion on which is the best infill for you.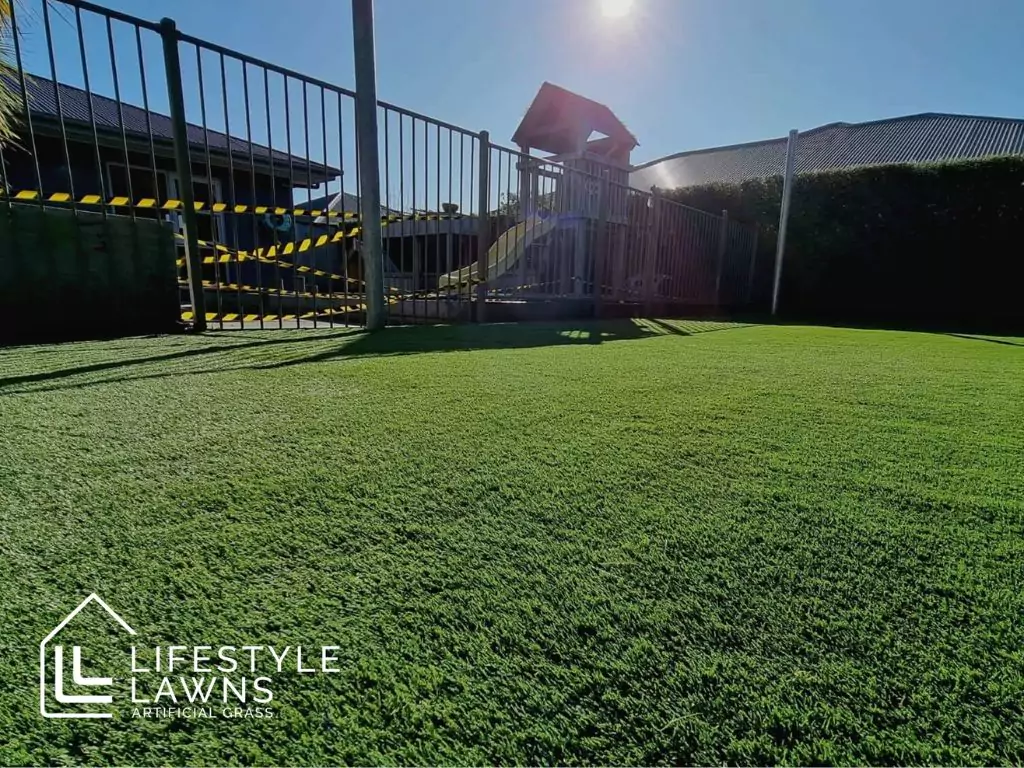 Placement
Installation and placement of your AstroTurf is a huge factor in determining whether your lawn will pass muster in years to come. We can organise a professional installer to ensure everything is done perfectly. But you're a resourceful Kiwi, so if you'd like to give it a go, we've got a helpful guide to installing AstroTurf yourself, and we can even provide you with roll plans for your place and all the best tips of the trade. 
That being said, you'll still want to brush up on our maintenance guide because, although it's incredibly low maintenance, you still need to take care of your AstroTurf to keep it looking tip-top!
Usage
When it comes to maintaining AstroTurf, how you use your lawn will impact exactly what your lawn needs, and how often it needs it.
For example, if your kids are aspiring All Blacks, you may need to brush your AstroTurf more frequently to combat the constant tackling and stomping that your grass endures. If you've got furry family members, you may want to hose your turf on occasion to remove any build-up that may lead to unpleasant smells. It's also a good idea to start out with a product such as our very own Lifestyle RUFF, which is designed especially with pups in mind, and choose an infill that is safe for dogs.
While we can only guarantee our lawns for a decade, if they are installed correctly, looked after, and used in combination with a great infill, there's no reason why they can't last for much longer than that!
Climate
Unfortunately, us Kiwis know all about high UV levels, and changeable weather. That's why, when you're looking for the AstroTurf that will last the longest in your space, you can't go wrong with a Kiwi-designed product.
Our artificial grass has been created with New Zealand's signature hot summers and frosty winters in mind. UV protection ensures that the fibres won't fade or get brittle in the harsh summer sun. Our CoolTouch technology will mean that you can still enjoy sitting on your lawn in the height of summer, and you won't be burnt to a crisp! If your lawn is too warm to the touch when you go to lay down on it, a quick spray with the hose will make it comfortable in no time!
And, of course, we've made sure that our lawns are antibacterial and safe for you, your family, and your pets, because we think that the whole point of having AstroTurf is not having to worry about your grass.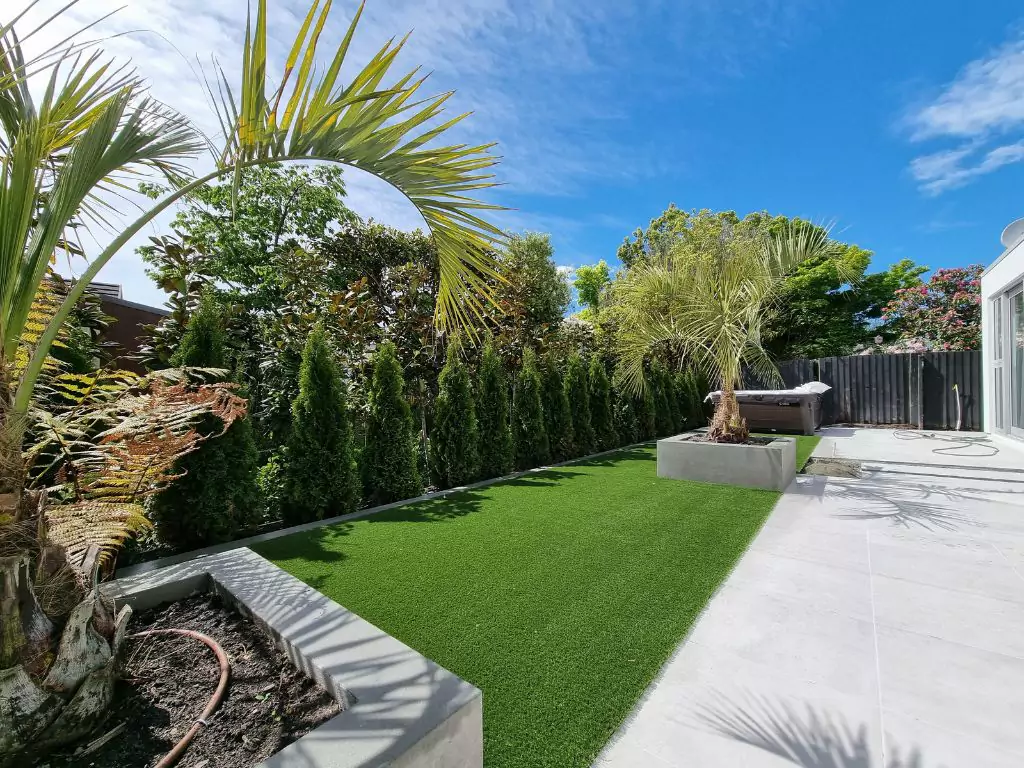 So, is it worth the investment?
Although AstroTurf may cost more than real grass upfront, a high-quality artificial lawn will stand the test of time, and whatever else life throws at it. That means that you can kiss goodbye to regular mowing and weeding, so you'll have more time to relax. You won't need to fork out anything for fertiliser or weed killers either, so you can say haere rā to ongoing maintenance costs.
So, is it worth the investment? Our customers certainly think so!
For more information about our synthetic grass, you might be interested in checking out our FAQs, or our blog. Otherwise, just give us a bell – we'd love to chat with you!