Have you heard the news? Lifestyle Lawns has won silver in the Selwyn Business Awards! As a relatively young business, this is such an honour for us – we're over the moon to be recognised for making a positive impact for our employees and our customers, while prioritising innovation and environmental sustainability!
While we're on the topic of looking after the environment and living sustainably, let's talk about the elephant in the room. Or in your garden, as the case may be…
Is Artificial Grass Bad For the Environment?
Have you ever wondered if artificial grass is bad for the environment? With "artificial" in the name, instinctively, you might think that fake grass poses a greater risk to the environment than natural grass, but these days, that simply isn't the case!
We think some Kiwis might still be hesitant to make the switch to artificial grass because there is a common misconception that it is the less green option. We admire people who make choices with the environment in mind, but we also know that the grass is greener for those who make the switch to artificial grass! Thankfully, there are plenty of environmentally-friendly options if you like the idea of having artificial grass and not spending hours maintaining it every month, but you care about the planet, just like us.
Here are a few of the ways artificial grass is actually better for the environment than real grass (some of them might surprise you):
No excessive watering
One of the main differences between real grass and artificial grass when it comes to looking after the environment is how much water your lawn will need. While it can be helpful to hose down your lawn as part of your regular maintenance schedule, when it needs a good clean, or after your pup goes to the bathroom on it, your artificial grass won't need water to survive!
Artificial grass is perfect if you live in a drought-prone area (no doubt this is part of why it's become so popular in areas overseas), or you're trying to conserve water, save money on your water bill, and live more sustainably.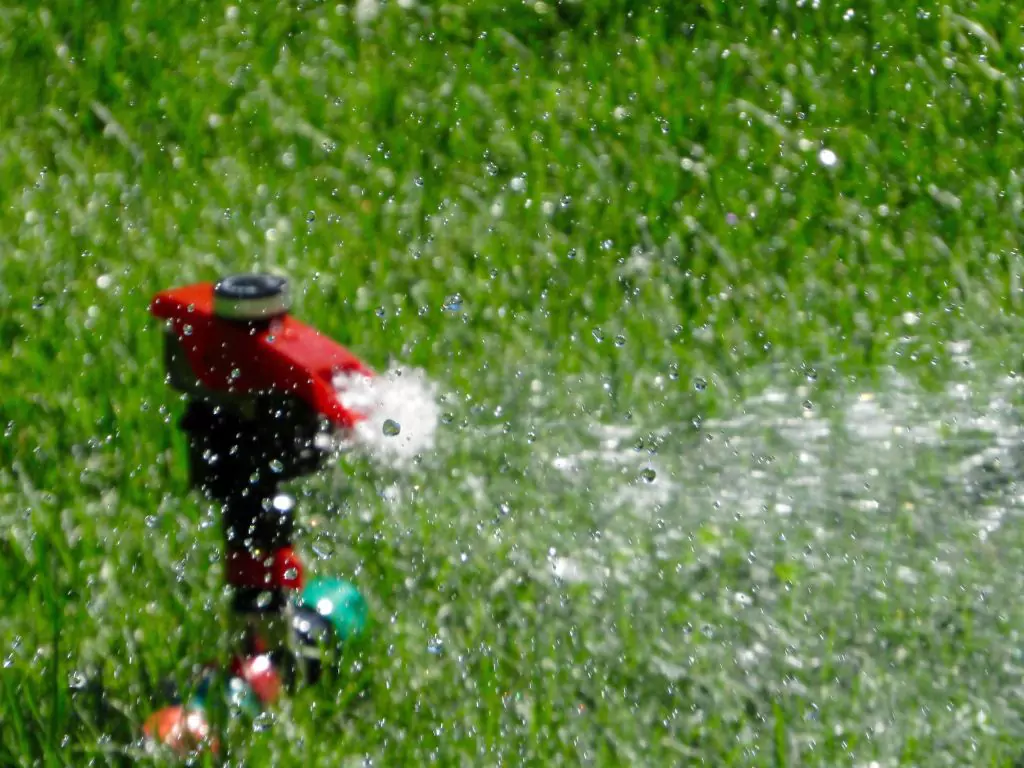 No carbon emissions from mowing
Imagine saying goodbye to constantly refuelling your lawn mower, servicing it, and starting it up in a cloud of smoke!
You won't need to remember to stop by the fuel station to top up the jerry can on your way home from work, and with the cost of fuel these days, that's not just great for the planet, but for your wallet too. You also won't have to carve out precious time during your weekend to mow your artificial grass, so it's a win for your family, as well as the environment!
No harmful fertilisers or pesticides
While real grass may be natural, the stuff we put on it certainly isn't! Natural grass demands a cocktail of weed-killers, fertilisers, pesticides, and other chemical-heavy products to keep it in tip-top shape. Not only do these products produce emissions during their production process, and their journey to you, but they also expose your family to an array of chemicals while you enjoy your lawn.
Since artificial grass stays green regardless of the time of year, is naturally pest-resistant, and always looks healthy, there's no need to cover your grass with harmful chemicals. You can feel confident that your family and your furry friends are safe while hanging out outside.
Lasts longer than real grass
All of our lawns come with a 10-year warranty, so you can count on the fact that you'll be able to enjoy your lawn for many years to come.
With a real grass lawn, you'd need to stay on top of maintenance, remember to sow new seeds over older and unhappy patches, keep it aerated and fertilised, and even then, it might not be looking too flash in 10 years time, and it may be easier to start from scratch.
Made from recyclable materials
Part of our difference at Lifestyle Lawns is our focus on recyclability. Our RUFF artificial grass is fully recyclable and we are planning to make our entire range recyclable.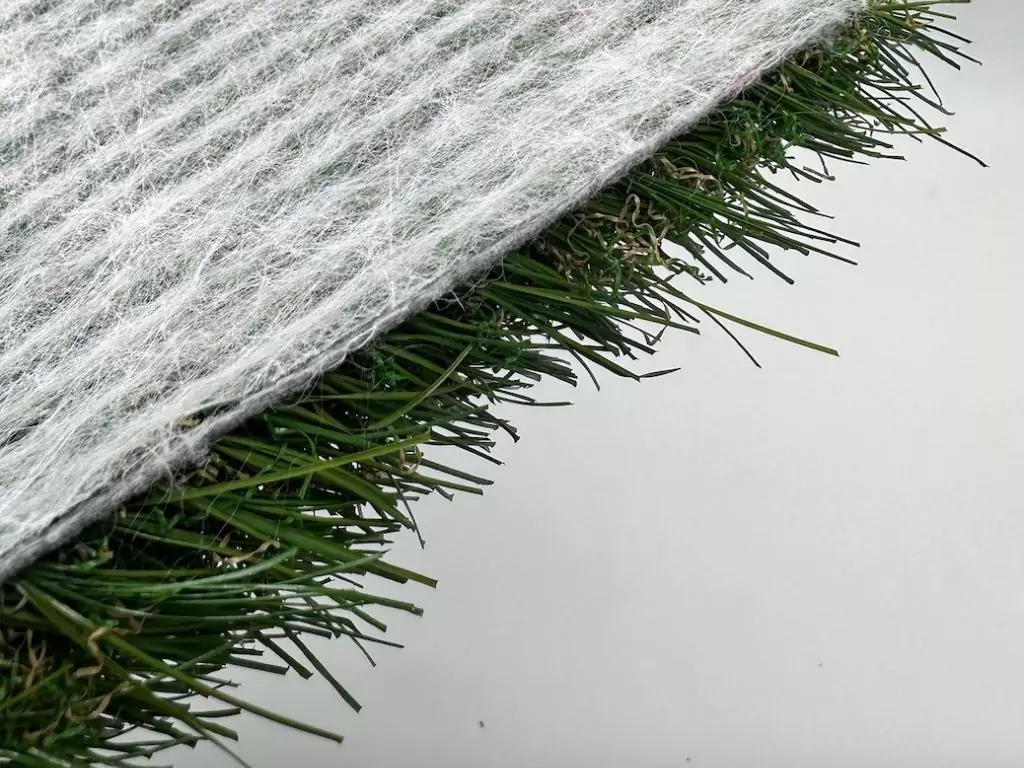 Eco-friendly infills
Go green! And we don't just mean for looks! Every good artificial lawn needs a good infill to keep it looking pristine. Envirofill has been designed to be the perfect infill for those of us who care about living green and don't want to compromise on having the perfect lawn. It comes under warranty for a whooping 16 years and it's also great if you're a dog owner!
Safeshell is another great environmentally-friendly infill. Made from 100% natural products, with no chemicals added, Safeshell is one of the most environmentally responsible artificial grass infills on the market. It is made from walnut shells which would otherwise be a waste product, it'll keep your lawn looking luscious, and the environment will thank you for it.
Of course, there is also our Premium Recycled Infill which is made from recycled glass, so you really are spoiled for eco-friendly infill choices!
So, is artificial grass bad for the environment?
Like you, we care about protecting our environment, and we also love the look of a perfect lawn! While artificial grass may produce emissions initially during the production process, over the course of your lawn's life, artificial grass will likely be better for the environment than a real grass lawn.
With less watering requirements, fewer emissions from maintenance, no need for harmful chemicals to keep it happy, and so many recycled and environmentally friendly artificial grass products out there, you really can't go wrong with an artificial lawn – great news if you love the look of lush, green grass, but you don't want to spend your time and money on maintaining it!
Still not sure if artificial grass is the right choice for you? We've got lots of info to help you make a decision, and we're only ever an email away!